About EMP Australia




EMP specialise in website design & development, database analysis & design, client building & client retention, mobile responsive web design and mobile application development, online marketing, brand awareness, fax broadcasts and email distribution.



Our passion for strategic marketing is our businesses driving force. Our mission is to target the right marketing solutions for your business.

EMP has designed and built countless websites for businesses throughout Australia. We were building sites when the only code to use was HTML. Our web designs are individually tailored for our clients, ranging from basic websites, large information sites, to E-Commerce stores and complex CMS designs. The implementation of seo and social media, incorporating a mix of digital marketing campaigns and offline marketing strategies has helped our clients to create and build brand awareness for their businesses products and services.

Our clients have ranged from local and state based businesses to national organisations. Our reach has extended to overseas companies seeking to market products and services within Australia. Our experience, knowledge and honest advice is one of the reasons why we have survived in a market place as competitive as ours.

EMP Australia has been privileged to work with a number of talented people and numerous businesses over the past decade. In this time we have built relationships and developed a reputable network. Chances are, if you need a service that we don't provide, we have worked with and can recommend someone who can help you.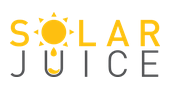 Why choose EMP for your web designs and marketing partner


1. 100% AUSTRALIA - EMP build, design, develop your website in Australia, Our marketing strategies and campaigns are launched from Australia. Hosting, support and maintenance is all Australian based. EMP is an Aussie company assisting small to medium based Australian businesses for over ten years.

2. CUSTOM BUILT WEB DESIGNS - our web coordinator will meet up with you throughout the design and development of your website to ensure you are kept in the loop with progress. We ask the right questions to ensure your web concept transpires to a completed project you want

3. UNLIMITED REVISIONS - on web designs to guarantee you will have a web design that you are excited about as we are when your website is completed. EMP undergoes every project as if it were our own business.

4. UNLIMITED SUPPORT AND COMMITMENT - our team will always provide you with honest advice and we pride ourselves on being available to all our clients. Even after website completion we hope to continue the relationship as your business grows.

5. WHITE PAPERS - EMP will provide you with detailed documentation so you understand and are aware of the detailed services and steps being undertaken for your project. Whether it be website development, database design or SEO, you can rest assured that you are well informed about the tasks EMP are completing for your business project.

6. MARKETING STRATEGY - EMP has been providing strategic marketing solutions Australia wide for over a decade. Our team players are experienced, knowledgeable and committed to the ongoing success of your business. If you have a strategy you need to launch or require help in formulating a plan to grow your business, EMP can help.

7. ONE STOP MARKETING SHOP - Websites to online marketing, databases to print and multiple information delivery systems. We are committed to offering a complete design and marketing solution, helping and working with our clients to grow their business.